About us
Hot product
Contact us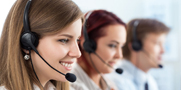 Email: [email protected]
Tel:0086-13911107654
Addr: Room 805 C1 Wanda Plaza, No.5 Jinzhong Road, Huli District, Xiamen, China

XIAMEN PRODRILL EQUIPMENT CO., LTD is a focus exporting company specialized in manufacturing, supplying and services of rock drilling tools. Owning real and direct factories including forging, metal processing plant, heat treatment workshop, numerical control plant etc, the manufacturing equipment among the top grade and first class in world, professional technical and skilled workers team built, all ensure rock tools products quality stable and reliable and fast delivery.
We offer a full range of rock drilling tools products. Such products are provided as top hammer percussive drilling tools, down the hole (DTH)drilling tools, overburden casing advance system, rotary tricone drilling tools, carbide grinding equipment etc, in past of 20 years, ProDrill products has widely in varies industries, mining, quarrying, water well digging, blasting hole, coal mine, salt mine, and underground mine all over the world.
Moreover, ProDrill tools are perfectly compatible with the world famous brand such as Atlas Copco, Ingersoll-Rand with durability and longer drilling life. After years efforts and development done, we opened Spain office, and Chile office to serve local mining and construction market, for India, Saudi, South Africa, we had partnered agent to supply our rock drilling tools with our own logo. Thanks to reliable quality, competitive prices, professional and valuable services, we now have grown to be a leading supplier of rock drilling tools in China. By the end of 2021, our products had been sold into 55 countries, such as Norway ,France, Sweden, USA, Canada, Italy and Spain, meanwhile, we are gaining recognition and praise from a growing number of clients.
ProDrill® is your partner for success.