Case
Hot product
Contact us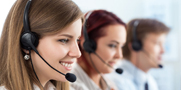 Email: [email protected]
Tel:0086-13911107654
Addr: Room 805 C1 Wanda Plaza, No.5 Jinzhong Road, Huli District, Xiamen, China

A jumbo quarry owner with ProDrill for 10 years.
10 Sep 2016
A jumbo quarry owner from India with ProDrill for 10 years
KSG is a jumbo quarry owner from India, very famous stone company, also is world biggest Black Galaxy granite quarry owner, from 2004, we started cooperation in supply of quarrying tools such as Tapered Button Bits, and Tapered Drill Rod, Integral Drill Steels, main size is Q8-34-722-65, Q7-32-722-80 for button bits, annual10,000 pcs -12,000pcs, also drill rod to match tapered bit, according to Mr. Kumar, quarry manager working in KSG for 20 years told us: " ProDrill tapered button bit are more than welcome comparing with other brands due to longer life meter at easy price. For our Black Galaxy granite materials, normally can drill nearly 100 meter, after carbide grinding, and more 20-30%, for integral drill steel and tapered rod, very few to find bend, breakage problem at time of drilling work, they can help us to save up drilling cost, high productive.

To 2016, our cooperation agreement has done for continuous 2 full year tapered drilling tools and CrackMax Stone Cracking Powder.