Case
Hot product
Contact us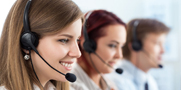 Email: [email protected]
Tel:0086-13911107654
Addr: Room 805 C1 Wanda Plaza, No.5 Jinzhong Road, Huli District, Xiamen, China

SMG-Saudi Granite and Marble Co.,Ltd. No.1 in Middle East
10 Sep 2016
SMG-Saudi granite and marble Co.,Ltd.
SMG is the Saudi biggest stone factory in Middle East area , and famous quarry owner, in past of 5 years, we as a supplier to provide CrackMax Expansive Mortar, and Tapered Chisel bits, Grinding wheel, Flame jet burner, TY24C hand held rock drills and its spare parts, Air hose, G10 pneumatic splitter, shims and wedges etc, stone and rock tools products ' quality win quarry owner and manager and labors appraise, Galfar

Serving SMG jumpo is to approved ProDrill\'s supplied materials, and products \', performance at very high level, and our delivery and services trusted fully by our clients, We would like to thank all customers for their business and continuous loyalty over this last 15 yeas, We valued each and every of one of our customers. I hope the reflects in our excellent services and individual support that we pride our self on.
ProDrill would be happy to invite new inquires from end user, and potential distributor.