Case
Hot product
Contact us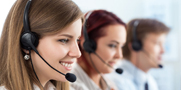 Email: [email protected]
Tel:0086-13911107654
Addr: Room 805 C1 Wanda Plaza, No.5 Jinzhong Road, Huli District, Xiamen, China

MCL California chose ProDrill rock drilling tools
09 Oct 2016
Barry Upton, a 33-year underground contract mining veteran, has served as MCL California managing director for nearly a decade. When his company search for a supplier of rock tools like top hammer drilling consumables, he told us in MINExpo 2016, Las Vegas which held on Sep 26-28, 2016.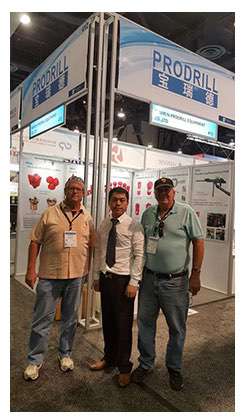 "Most people would probably say price cost is most important in rock tools equipment, but i think that\'s secondary or even may be tertiary to reliability and operating cost," he says. "Over time operating drilling cost and efficiency and productive is far more important than your initial price, and we have had very good drilling operating cost, no drill bit broken, extension drill rod bent ,and very high penetration rate, and very good reliability out of the ProDrill tools we have purchased for the project. You can have the best rock drill bits, hex drifer rod, Male and female extension rods, strike bar in world but if there are no services support and no on time delivery with sufficient stock, and no grinding services after certain meters drilled, no perfect design of threaded bit, tapered bit, reaming bit, dth bit retrac bit, like face design, tungsten carbide shape, shirt body, then it does not matter how good the unit is, it is going to result in downtime."

"At the end of the day it come down to cost per pc, cost per drill meter, cost per percussion hour, diesel consumption per hour, cost per drilling speed and efficiency. Whatever the measure happens to be, you need to be competitive in the total top hammer drilling cost,and we have been pleased we chose ProDrill."

ProDrill threaded button bits has delivered 300 meters to 400 meters for very hard rock conditions per pc more than MCL expected.