Company News
Hot product
Contact us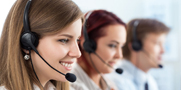 Email: [email protected]
Tel:0086-13911107654
Addr: Room 805 C1 Wanda Plaza, No.5 Jinzhong Road, Huli District, Xiamen, China

PRODRILL set ready for ASEAN INTERMAT 2017 in June 8-10, Bangkok, Thailand
27 May 2017
May is like a song, Beijing is singing:
Beijing announced "One Belt, One Road" Initiative to the world "One Belt, One Road" international cooperation forum. Behind the unprecedented pomp, it is the charisma, the great mind, the great innovation and the great wisdom of the Chinese leaders. "One Belt, One Road" initiative is a new scheme, which transcends the trade itself, is concerned with the development of the world, this is a world with meaning, with human feelings of innovation. The One Belt, One Road International Cooperation Forum held successfully, it is an important manifestation of many China development concept proposed in recent years and sublimation, get recognition and participation in more than 100 countries in the world.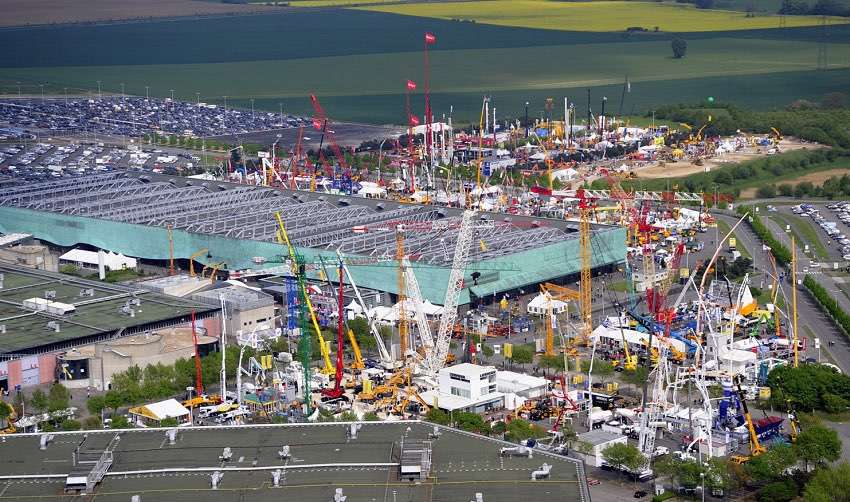 One initiative, a forum, also makes Chinese drillers to brace up, set sail again. The third international exhibition "INTERMAT ASEAN 2017" to ride the wind and waves is a key to Southeast Union Market. In recent years, Thailand\'s Eastern Economic Corridor "more efficient docking" The Belt and Road "initiative, which has become an important part of Chinese - Indochina economic corridor. Along the line of economic development, market expansion is an important basis for physical communication and sustainable development".
Thailand is a gateway to the core region of Asia. Thailand is one of the world\'s largest and fastest growing mining machinery, construction machinery, construction machinery, drilling tools, drilling equipment market. The country\'s trade with China, India and ASEAN countries is very convenient, and it can easily enter the Greater Mekong region, where emerging markets have great commercial potential.
Thailand is one of the founding members of ASEAN. Located in the heart of the ASEAN countries, the country has a superior geographical position. Besides the bustling market of 67 million people in Thailand, it also has convenient access to a vibrant market in this region with a population of 600 million. Since the ASEAN Economic Community (AEC) was fully launched in 2015, the market in Thailand has been fully activated and benefited greatly.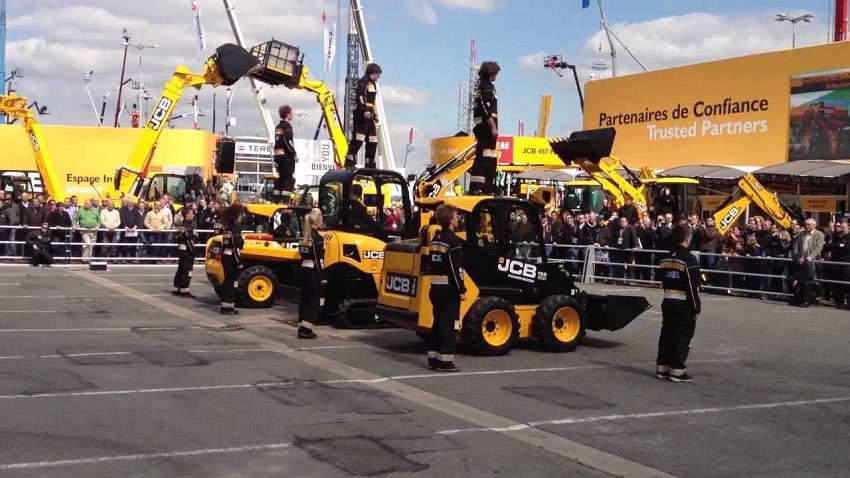 With the Thailand infrastructure and large-scale public projects continued growth, expected housing and other real estate projects demand will continue to maintain the upward trend, especially in mining, water wells, the foundation for the development of engineering market will usher in a blowout type. Leveraging the May Beijing "The One Belt, One Road Forum (one belt and one road forum of international cooperation) policy began to fall, China brazing a steel industry, mining engineering in the ASEAN market, ushered in a hitherto unknown market opportunities and huge market potential.
As one of the leading exporters of rock drilling tools, Xiamen PRODRILL Equipment company is about to set off on June 8th to 10 held in Thailand Bangkok international construction machinery and equipment and technology exhibition INTERMAT ASEAN 2017. We expect new and old friends to come to PRODRILL Exhibition (booth number: N15), welcome new and old customers come to visit and negotiate, exhibition time: June 8-10, 2017.
Thailand international construction machinery and technology exhibition two years INTERMAT is Southeast Asia focused on engineering machinery and Technology International Exhibition, the exhibits covered mining machinery, earth moving machinery, concrete machinery, lifting machinery, pavement and compaction machinery, piling machinery, industrial vehicles, pneumatic tools, DTH drilling tools, rock drilling tools etc.. Reflecting infrastructure in Laos, Kampuchea, Burma, Vietnam and other countries in the development phase, in the machinery, mining and water wells project more business opportunities.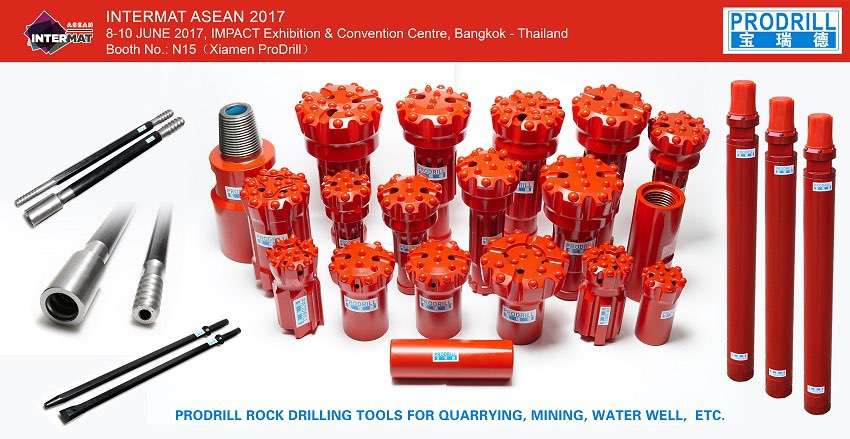 In Thailand and southeast of the entire mine, engineering industry, drilling products market grew, PRODRILL is a professional export company, engaged in drilling, drilling products, has a professional team and advanced service system and customer service tracking, can guarantee each customer\'s export, delivery and technical support. I hope that after this unique ASEAN exhibition, we will bring more professional drilling, water wells, pile foundation drilling solutions and products for our customers.