Company News
Hot product
Contact us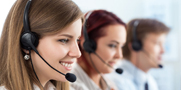 Email: [email protected]
Tel:0086-13911107654
Addr: Room 805 C1 Wanda Plaza, No.5 Jinzhong Road, Huli District, Xiamen, China

Exponor Chile 2017 at Antofagasta, Capital of the Mining World
28 Apr 2017
Are you looking for high-quality rock drilling tools at reduced drilling costs at time of your copper mining? Check out the China ProDrill Rock tools offered from the company Xiamen ProDrill Equipment Co.,Ltd, which also owns a Chile office named ProDrill Chile Limitada built in 2016 at Rancagua, Chile, which allows mining owners to reduce 20-30% cost per one drilling meter than other drilling tool brands. This is just one of the innovations and technologies in rock tools that will be available at Exponor Chile 2017 which will be held on May 15 – 19, 2017.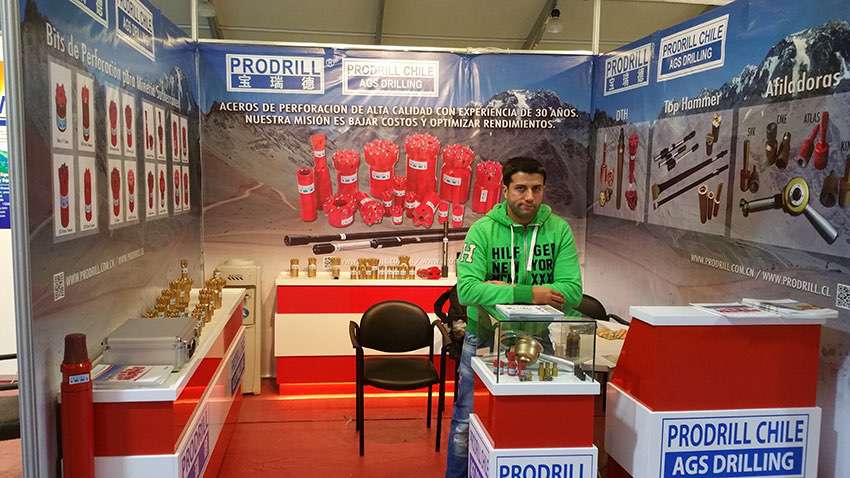 Hot selling products included: Top hammer Drilling Tools, DTH Drilling Tools, Grinding and sharpen Tools, and Rotary Drilling Tools, such as Thread Button Bit, and Extension Rod, Hex. Rod, MF rod, DTH Bit, and DTH Hammer, Tricone Bits, Symmetric Casing System, especially Threaded Top hammer bit with super advantages as following details.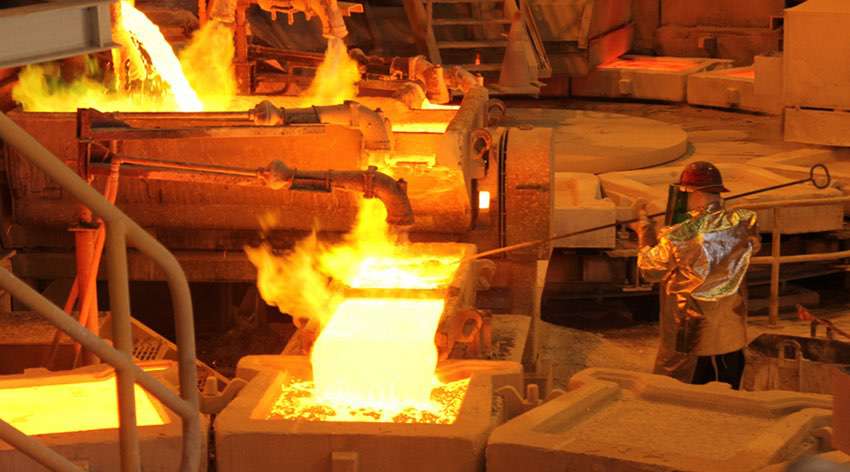 ProDrill use USA imported steel materials to produce premium skirt body, the T6 Cemented Carbide known as world\'s best is incorporated into the large bit of ProDrill for underground long-hole drilling and bench drilling. T6 Cemented Carbide from Boart Long Year provides good resistance against side-force.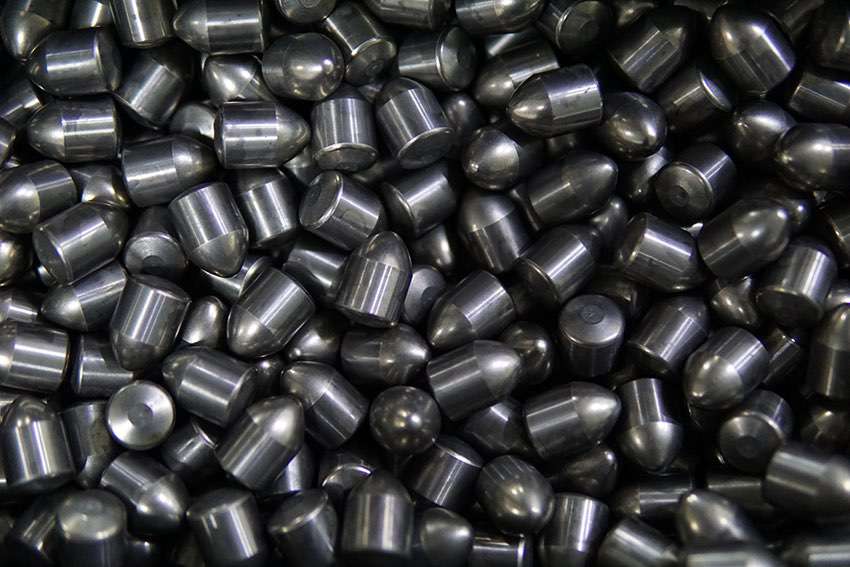 ProDrill T51, ST58, GT60, ST68 drill bit series is known for its excellent performance, wear resistance and high breakage resistance due to the presence of extra toughness in the T6 cemented carbide.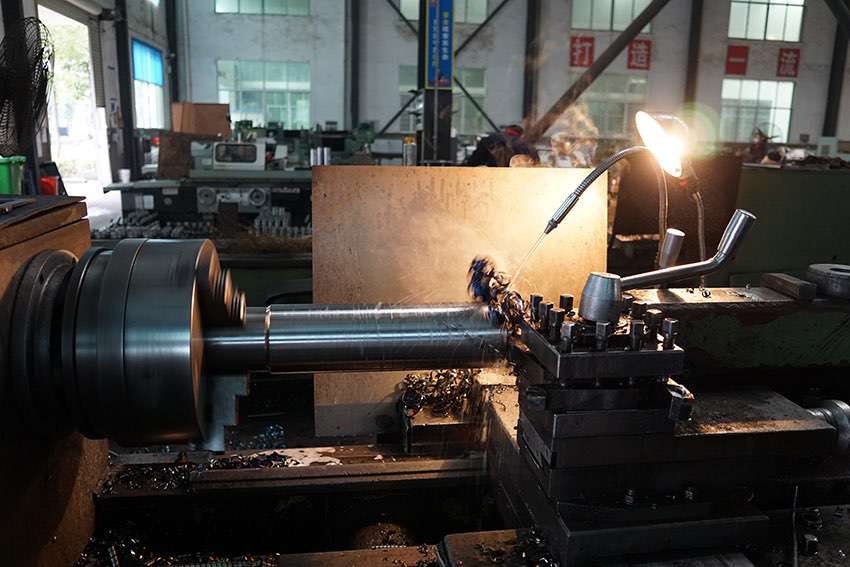 The Retrac and Drop Centre designs ensure high penetrate rates, long services life, and hole straightness. The new Drop Centre design provide superior rock crushing properties and more efficient crushing properties, and assure imported distribution of energy to crush the rock when compared with traditional designs. On the other hand, the retrac design offers superior hole straightness throughout the entire service life of the rock drill bits for any rock condition and formation.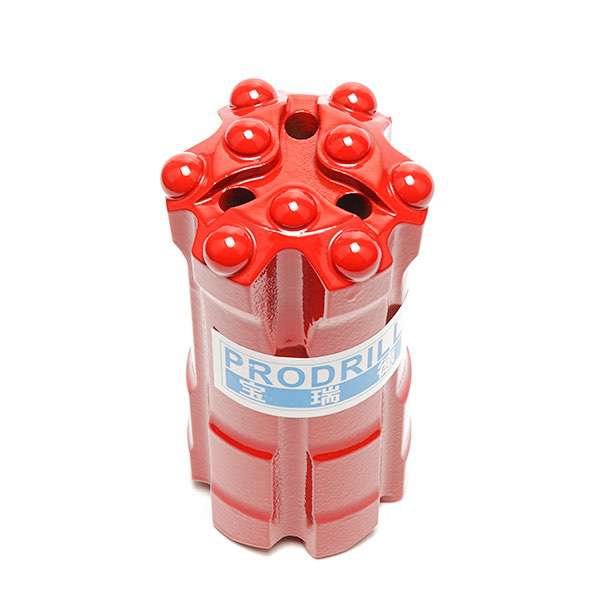 ProDrill T51, ST58, GT60, ST68 threaded button bits are used fro the increasing the productivity, reducing stoppages, and minimizing the bit costs the can be used in any rock conditions.
ProDrill knows it is important to highlight that Exponor 2017, which will take place from May 15th to 19th at the AIA Event Ground. In order to take full advantage of opportunities to generate new commercial alliances, Exponor 2017, which is organized by the Antofagasta Industrial Association (AIA), ProDrill Chile Technical Talks will be shown in our booth no. 269A to present our excellent quality and reliable performance in rock drilling tools offered by China ProDrill factory base.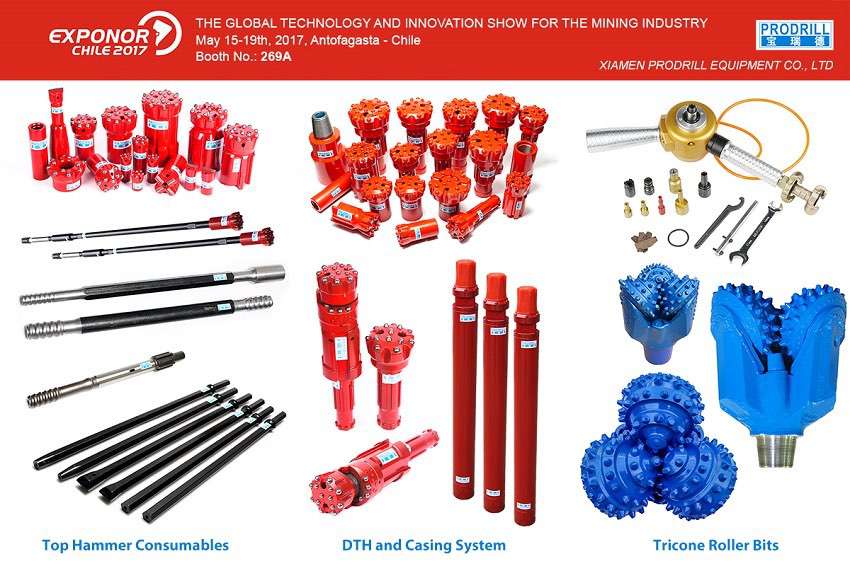 ProDrill extends its warmest welcome to visit stand: No. 269A in Exponor Chile 2017.