Industry News
Hot product
Contact us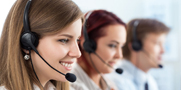 Email: [email protected]
Tel:0086-13911107654
Addr: Room 805 C1 Wanda Plaza, No.5 Jinzhong Road, Huli District, Xiamen, China

Prodrill fair News for 2023 Perumin
05 Sep 2023
Peru, a rising mining power in South America. It is a destination worth exploring for miners and drilling operators in every group. In this vast and legendary land of people and nature, where there are mines and people, ancient civilization, colonial culture, and modern development blend together to form an unforgettable mining cultural experience.
Peru has many large cities and towns, except for Lima, the "King's City", Cusco, the "World's Bellybutton", Arequipa, the "White City", Puno, and other places worth visiting. The famous "White City" Arequipa, as the location of this year's Peru Mining Exhibition, is even more worth chatting with the group.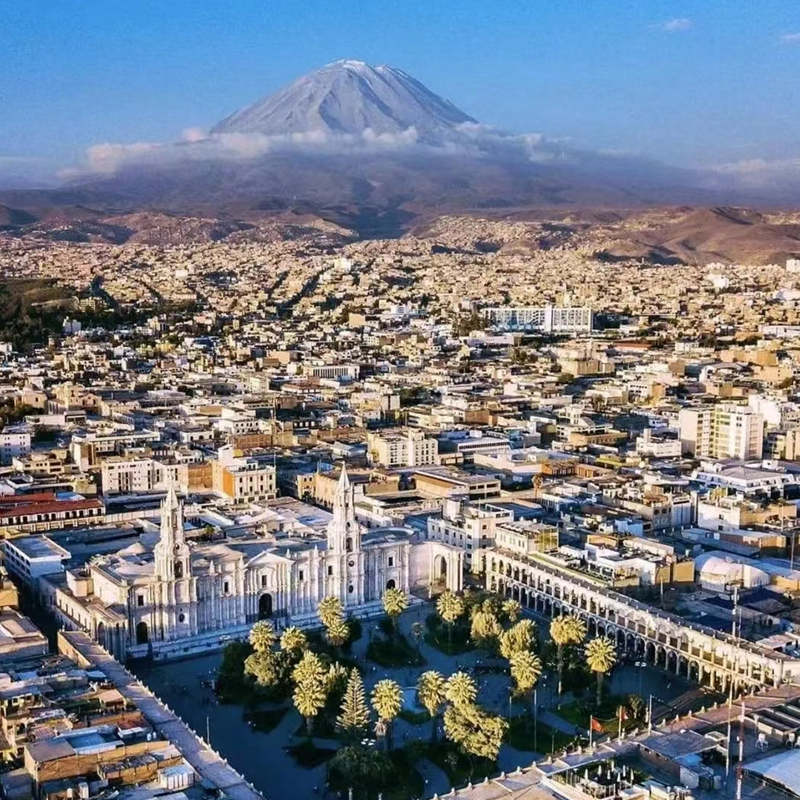 Someone said, 'When the moon left Earth, it forgot to take Arequipa.'. Arequipa known as the "White City". ,is located in the Arequipa Province of southern Peru, where the continuous volcanoes create a unique and dynamic skyline. This city, built of carved stone, has all the natural scenery you love: magnificent volcanoes, winding river valleys, magnificent canyons.
Arequipa is also the location of this year's Peru Mining Exhibition, so it is even more worth exploring for every miner and driller .
On Friday, September 1st at 10:00 pm, Prodrill held a video conference with the Peru BHP mining company to discuss the technical issues of the tricone bit as for advance casing overburden drilling system which are used for the Boart long year core drilling rig.
This video meeting , which also warmed up for the Arequipa Mining Exhibition in Peru this month of 25th, and made final preparations for ProDrill's first exhibition in Peru.
In the golden autumn of September, during the harvest season, ProDrill sets sail and heads into the mining industry in South America.
We will meet at the 2023 Arequipa International Mining Exhibition, the largest and oldest in South America.We will meet in Peru, a magical and mysterious country, and look forward to a magnificent and influential mining feast! ProDrill's well-known brand promotion in the drilling and blasting industry officially launched on September wonderful season .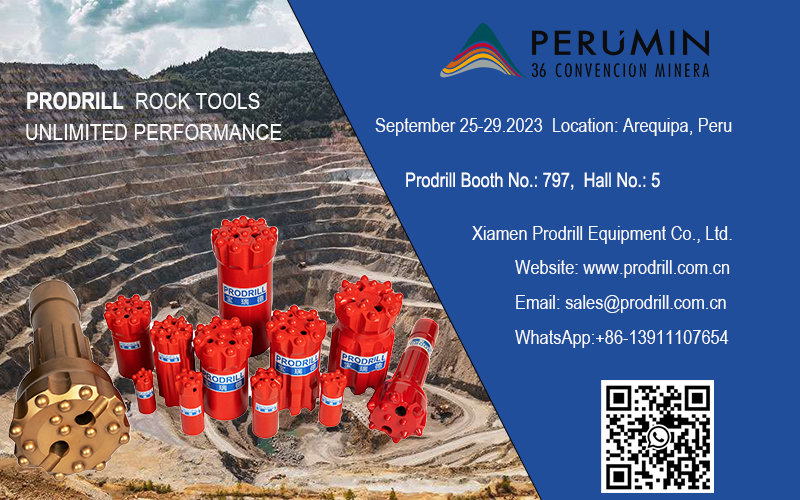 Prodrill秘鲁矿业展展前新闻
秘鲁,南美洲日益崛起的矿业大国,历史悠久,地大矿多。 这是一个值得每个矿山人,钻具人探索的目的地。
在这片广袤而富有传奇色彩的人与自然,人与矿山之地,古老文明、殖民文化、现代发展交融在一起,形成了令人难忘的矿山文化体验。
秘鲁各地南美各地都有许多令人惊叹的迷人城镇,除了"国王之城"利马、"世界肚脐"库斯科、"白城"阿雷基帕、普诺等值得说道的地方。
秘鲁南部的阿雷基帕(Arequipa)虽然不像一些主要城市那么大名鼎鼎,但是这个古老的城市是如此特别,著名的"白城"阿雷基帕, 阿雷基帕也是今年秘鲁矿业展的举办地,因此它更值得每一位矿业人,钻具人的深入了解与探索。
有人说:"当月球离开地球时,它忘了带走阿雷基帕"。阿雷基帕被称为"白城",位于秘鲁南部阿雷基帕省,那里连绵的火山形成了独特而充满活力的天际线。这座由石头雕刻而成的城市拥有你所热爱的所有自然风光:壮丽的火山、蜿蜒的河谷、壮丽的峡谷。
9月1日(星期五)上午10:00,宝瑞德与秘鲁BHP矿业公司举行了视频会议,讨论了用于Boart long year取芯钻机套管覆盖层钻井系统所用牙轮钻头的技术问题。
这场视频会议也为25日在秘鲁举行的阿雷基帕矿业展热身,也为ProDrill在秘鲁的首次展览做了最后的准备。
金秋九月,正值收获季节,宝瑞德再次,扬帆启航,进军南美采矿业。我们将相会在2023年阿雷基帕国际矿业展览会上会面,该展览会是南美洲最大、历史最悠久的展会。我们将相遇在秘鲁这个广袤,神奇,神秘的国度,期待一场盛大而有影响力的矿业盛宴!
最后,期待ProDrill品牌在秘鲁矿业展会的推广活动取得圆满成功!