News
Hot product
Contact us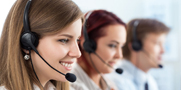 Email: [email protected]
Tel:0086-13911107654
Addr: Room 805 C1 Wanda Plaza, No.5 Jinzhong Road, Huli District, Xiamen, China

Introduction of Rock Drilling Tools of China
08 May 2021
Founded on October 25,1989, Rock drilling steel and tools branch of China steel structure association is a national social organization which has been approved and registered by the Ministry of Civil Affairs of the People's Republic of China. There are more than 260 group member units and nearly 10 individual members. These members are from metallurgy, coal, non-ferrous metals, mining, hydropower, railway, highway, mining, excavation and other systems engaged in brazing steel, brazing(drilling) tools, raw materials, steel, hard alloy,solder, welding equipment and other production, scientific research, use, institutions of higher learning and other units. Domestic engaged in brazing steel, brazing tools, brazing raw materials of the backbone enterprises have joined the Association, its scope throughout the country.
Rock Drilling Tools are used for rock drilling (ROCK DRILL tools), and rock drill steel(ROCK DRILL STEEL) is the raw material for manufacturing drill tools.
The rock drilling tool is widely used in mining, railway, highway, tunnel ,culvert, geology, oil field, municipal construction and other construction projects. According to the different construction methods and operation methods, the rock drilling tools can be divided into top hammer type, scraping type, down the hole type, rotary type and other categories, thousands of varieties and specifications. Generally used to the bit rod is called long bit, the bit head, bit tail, connection sleeve is called short bit. The annual output value of China's brazing and steel tools is about 15 billion yuan, and the annual export is about 350 million dollars.
The problem on brazing steel industry in China is "Four less" (namely less high-end enterprise with certain scale and popularity, small variety of products, exports, high value-added products less ), a differential (product quality stability), low (profit), so we can't say production power. But our country is absolutely brazing steel with the production and use of the largest country in the world.
China's drilling tools and steel industry after more than 60 years, several generations of hard efforts, products from scratch, varieties and specifications from less to more, quality from poor to excellent, increasing exports year by year, the output keeps growing year by year. It has made outstanding contribution to the construction of four modernizations, the development of the central and western regions and the restoration of the old industrial base in northeast China.
The drilling tool products are made of raw materials such as steel and tungsten carbide , which are processed into tools through hot working, cold working, heat treatment, welding and anti-corrosion processes, and are directly used by users. The use conditions of brazing products are quite harsh, it should have hardness, toughness, wear resistance, pressure resistance, corrosion resistance and other comprehensive properties.Without high-quality technical personnel, it is impossible to produce high-quality products. Drill products to branch (root), to calculate, rather than to metric tons. Quality is measured by the number of meters drilled (meters/piece, meters/piece).
As the workers of rock drilling and steel tools industry for several decades, adhering to the Party Central Committee to realize the Chinese dream, the dream of a strong country's teachings, the development of China's brazing and steel tools industry is reviewed and prospected as follows. Under the guidance of Xi Jinping Thought on Socialism with Chinese Characteristics for a New Era, we will strive to write a new chapter in our social organization to realize the Chinese Dream of the great rejuvenation of the Chinese nation.