News
Hot product
Contact us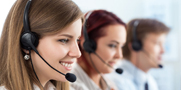 Email: [email protected]
Tel:0086-13911107654
Addr: Room 805 C1 Wanda Plaza, No.5 Jinzhong Road, Huli District, Xiamen, China

Prodrill Top Hammer Drilling Tools for Bench and Long-hole Drilling
08 May 2021
The concept and application of open-air top hammer
The open-air hydraulic top hammer rock drill specifically refers to the open-air drilling equipment equipped with hydraulic pressure on the top of the drill pipe, the rock drill, and the hammer impact rotary rock drilling equipment, referred to as the open-air top hammer drill. Open-pit rock drilling rigs are mainly used for drilling operation on hard or medium-hard rocks. The hole diameter is generally 28-127mm, and the maximum hole diameter can reach 152mm. However, in the range of 127-152mm diameter, open-pit rock drilling rigs are no longer the preferred drilling equipment. People often choose down-the-hole drilling rigs first.
In the production of small and medium-sized open-pit mines, it can be used as the main perforation equipment. In the production of large-scale open-pit mines, it can be used as drilling equipment for slope treatment, secondary crushing, and auxiliary operations to eliminate basic auxiliary work. On the rock drilling operations of quarrying field, railways, highways,hydropower, non-metallic mines and engineering construction, stone excavation are widely used.
The latest development of hydraulic top-hammer open-pit rock drill technology in other countries is in the aspect of manipulation and control, using computer intelligent control. The drilling rig can automatically adjust impact pressure, transfer pressure and thrust pressure according to changes in rock conditions such as hardness, cracks, and cavities. Namely, the so-called rock formation induction drilling automatic control system is adopted to avoid the sticking, improve the service life and work efficiency of the drilling tool, and constantly pay attention to the working environment, safety, environmental protection and comfort of the operator.
Main foreign surface drilling rig models:
Sandvik DP1500i heavy drilling rig, GT60-102mm,115mm,127mm,140mm heavy-duty threaded button bits , GT60 MF rod 4270mm, Shank adapter GT60 L760 D65/80 HL1000, as a perfect string of rock drilling tools with thread type of GT60 for Sandivk DP1500i drill rig.
Sandvik DX800, DG800 medium drilling rig, Sandvik DC125R small drilling rig. Apato SmartRocT45, PowerROCT50, FlexiROC T45 heavy-duty surface drilling rig, Apato FlexiROC T35R, PowerROC T35, SmartROC T35 medium-sized surface drilling rig, FlexiROC T25R small surface drilling rig, etc. Japan Furukawa HCR910-DS, HCR1200-DSIII, HCR1200-EDII, HCR1500-EDII series of outdoor top hammer rock drills.
Drilling tools for open-air top hammer rock drill