News
Hot product
Contact us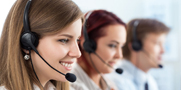 Email: [email protected]
Tel:0086-13911107654
Addr: Room 805 C1 Wanda Plaza, No.5 Jinzhong Road, Huli District, Xiamen, China

The Year of the OX has come, how does the foreign trader
28 Dec 2020
People living in the future will surely remember the year 2020 still freshly, not only because of the complexity of the world, but also because this year can be seen as the starting point for many new rules, new formats, and new weather.
In this year full of uncertainty, we in foreign trade have experienced unprecedented crises and witnessed the changes in the traditional pattern. Foreign trade people from all walks of life are trying their best to explore in order to find the right direction in the new normal.
Fortunately, most of China's foreign traders are alive and well. We should thank the Internet people who have been helping Chinese foreign trade companies move forward.
In the digital field of foreign trade marketing, we continue to export innovative thinking and logic, valuable products and platforms, and creative services and knowledge.
It is their continuous perseverance and development that give every foreign trader\'s light and faith in 2020 full of challenges and difficulties. Looking at the domestic Internet industry, Socialarks is undoubtedly the leader of many domestic digital marketing platform service providers in the foreign trade industry, and is an advocate, practitioner, and leader in promoting the digital transformation of China\'s foreign trade marketing.
On December 22, Socialarks was listed in the 2020 "Artificial Intelligence Potential 50" Enterprise List at the 2020 China AI Golden Goose Award Enterprise Selection and won five awards, namely:
2020 Artificial Intelligence Enterprise Awards
2020 Natural Language Processing Technology Award
2020 Data Processing Technology Award
2020 E-commerce Application Award
2020 "Artificial Intelligence Potential 50" Enterprise List
The China AI Golden Goose Award represents a lofty honor in the field of artificial intelligence, and it can be called an Olympic gold medal in the field of artificial intelligence. The Socialarks won the 2020 China AI Golden Goose Award, affirming its outstanding achievements in the field of artificial intelligence.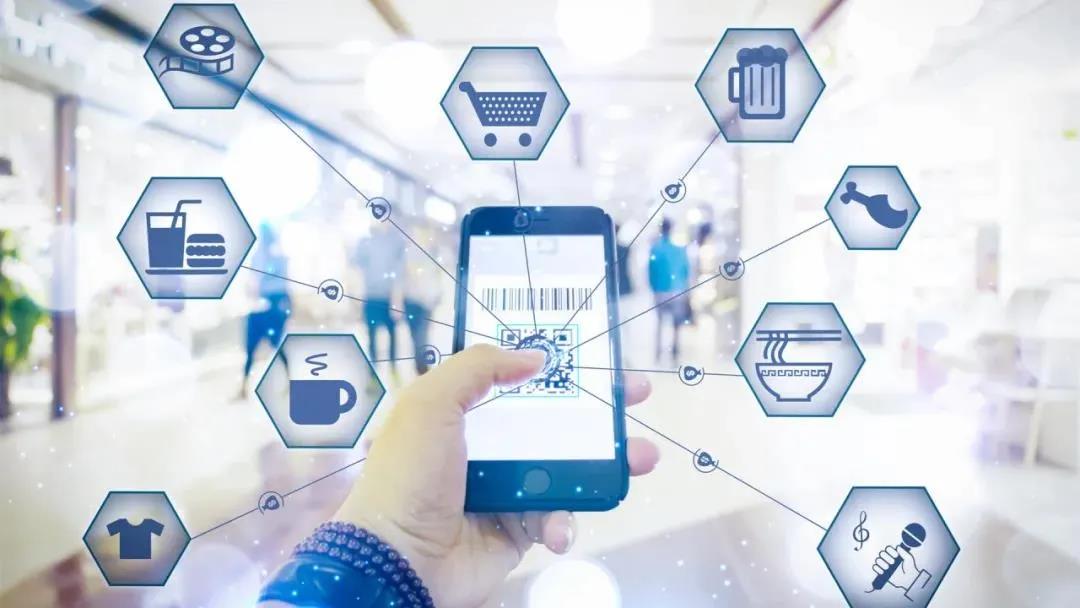 Socialarks has won the 2020 China AI Golden Goose Award. It is hard-won and deserves its name. For a long time, it has been widely praised and universally recognized by more than 10,000 foreign trade companies in the domestic foreign trade industry.
At the end of 2020, winning this honor should be a year of ups and downs for Socialarks, as well as a year of prosperity!
Prodrill, as a representative foreign trade company in China about rock drilling tools for Mining & Quarrying, has socialized with the Socialarks and spent the unforgettable 2020 together through wind and rain. To be precise, it should be the Socialarks', supporting Prodrill Challenged in the overseas rock drilling tool market competition, it was reborn, and the Phoenix Nirvana year.
In my memory, I don't know how many times Mr. Sun, the founder of Socialarks and an expert on artificial intelligence and big data in the foreign trade industry, exchanged and collided in the Xiamen Wanda office: how artificial intelligence is in the foreign trade industry, accurate customer recommendations, social media customer recommendations, Social graph generation, intelligent AI customer acquisition, automated labeling, and automated marketing play a role.
He pointed out that in the context of the global fight against the epidemic in 2020, foreign trade professionals are actively embracing digital, intelligent, and artificial intelligence technologies. When Socialarks was established in 2015, it not only promoted the establishment of foreign trade big data centers, but also started foreign trade artificial intelligence. Landing makes the business management and network marketing of foreign trade enterprises more efficient.
He emphasized that the Socialarks platform, with AI technology as the starting point, empowers foreign trade companies to work in all scenarios, coordinate operations, achieve platform, traffic conversion, customer follow-up, transaction behavior, marketing tracking, refined operation, and let the platform automatically recognize Effective traffic, precise marketing, and efficient conversion.
So far, more and more foreign trade companies have used the intelligent AI middle platform developed by Socialarks to provide foreign trade companies with intelligent customer acquisition, revitalize corporate data, and activate existing customers. There is a buzzword in the foreign trade industry: foreign trade people doing well without use Socialarks.
In 2016, the Beijing Big Data Research Institute was established. In 2017, the Shenzhen Artificial Intelligence Laboratory established and released artificial intelligence engine technology, and then the new generation of foreign trade intelligent marketing platform Socialarks system 2019 came into being, in an all-round way, deeply empowering foreign trade companies in the stars. A solid step has been taken on the journey of China.
Looking back on the past, full of feelings, looking forward to the future, full of pride!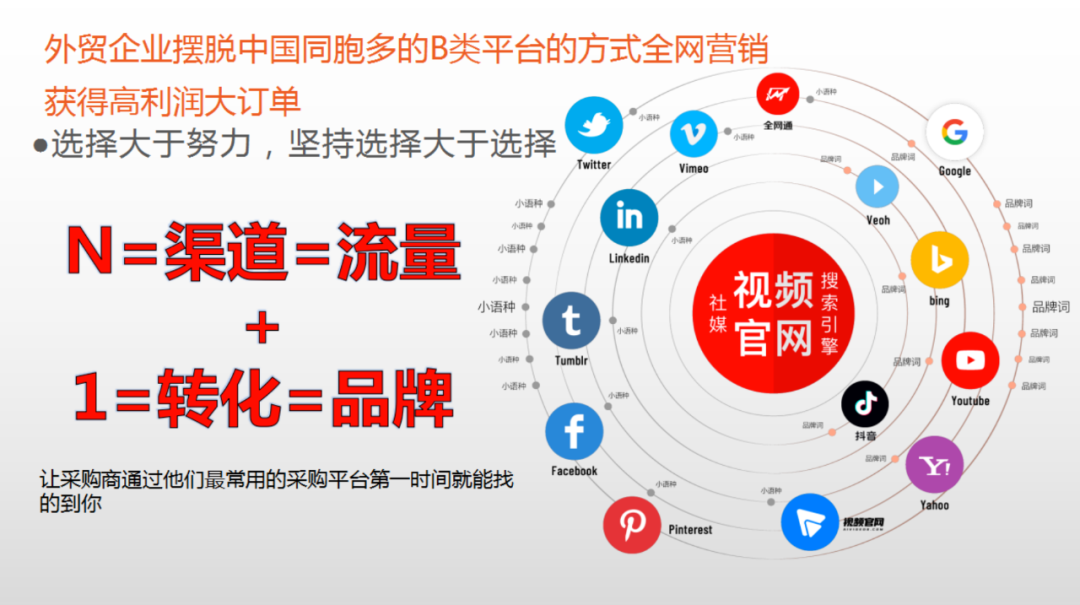 2020 is coming to an end. In this year full of uncertainty, we have experienced an unprecedented crisis in foreign trade and witnessed the changes in the traditional pattern. In such a process, we need to eliminate barriers and break predicaments through sincere communication and sharing with each other, establish a new order of foreign trade in the discussion and collision of ideas, and stimulate new energy in foreign trade.
As a foreign trader who has been overseas for many years, he is also an experiencer of Socialarks' platform. We are well aware that artificial intelligence is an important driving force leading a new round of global technological revolution and industrial transformation. It is profoundly changing people's production and lifestyles and will inevitably affect and change the traditional foreign trade pattern.
Digitalization and intelligence are changing business models, and socialization and new generations are changing business models. In the context of the continuing global epidemic, export companies are facing new opportunities and challenges. The refined operation of companies has become a core competitiveness, and high-quality, competitive prices, quality, and branding have become trends. At present, China's B2B foreign trade companies are rapidly achieving digital marketing transformation, which is unstoppable. It is imperative.
The year of the rat is gone, the year of the ox is coming, and the times are giving us enlightenment. How can foreign trade companies rely on the "ox" to turn things around?
The strong man will cross the hill after breaking his wrist. In 2021, China's foreign trade will still have difficulties, but Chinese foreign trade companies have the opportunity to go to battle lightly. In the face of such opportunities, foreign trade companies' marketing thinking and marketing awareness have to do too much. The media person will help you sort out, and say.
Internet thinking and application level has become a new growth point for foreign trade companies. The cognitive level of the Internet determines the development of foreign trade companies. Companies can quickly grasp the overall structure of online marketing, improve their awareness of online marketing, and improve the practical skills of business teams. Can make network marketing quickly produce results.
Gradually abandon the thinking of third-party platforms, recommendation + social e-commerce is replacing the search e-commerce model, pay attention to customer segmentation and precision marketing are reconstructing the business form of the era.
As Mr. Yang, the head of the social brand and marketing center of Socialarks, said: The ability to operate private domain traffic determines the growth ability of foreign trade business.
Independent sites are indispensable for private domain traffic construction and operation. Perhaps, it is not so important whether there is an independent enterprise station. The important thing is whether it is smart, marketing, social, network-wide, network-connected, whether each product has a video display, Every webpage has original content, attractive stories, and professional in-depth knowledge. . . Recently, the aggregation network company that focuses on independent foreign trade marketing stations has been promoting the official video website of the Xiamen foreign trade circle, and the YouTube video is drained to the official website, which is the marketing logic of private domain traffic construction and corporate branding, which is not unreasonable.
Foreign trade companies can only follow Google's latest algorithm trends and actively adjust their SEO strategies. They believe that in the coming year they can not only maintain a good website ranking, but also enable their websites to get more traffic and orders.
This is the first step in the branding of foreign trade companies. Most foreign trade bosses do not have ROI thinking and are willing to burn money on the platform. The drill bit in the drilling tool industry is bidding for as much as 100 yuan at a time. In fact, the corporate brand website is the 24-hour free salesperson.
Private domain traffic construction and operation, enterprise refined operation is indispensable. The purpose of building a website is to build a website for traffic, ranking, and what is the operation of the refined platform, holographic perspective of visitor portraits, identification of invalid traffic, in-depth exploration of the link between visitors and the company, and understanding The suspected companies and similar companies behind it have insights into visitor value, advertising traffic, organic traffic, and social traffic behind which may be potential customers or buyers.
Marketing generates traffic, traffic conversion leads, leads conversion inquiries, and inquiries conversion orders. It must rely on platform or system automation capabilities, that is, artificial intelligence tags, screening and recommendation, and big data matching capabilities.
Refined customer operations are based on customer behavior trajectories and customer attributes, tracing the multi-dimensional portraits of customers, so as to accurately identify customers. Label customer information, behavioral data, and transaction data, create custom files, and automatically tag customers according to rules to clarify customer behavior trajectories, preferences, and real-time status.
If you want to really do a good job in refined operations, this requires foreign trade companies to focus on customers, based on customer needs and pain points, do a good job of maintenance and service in each link, and continuously strengthen the trust between the brand and customers, and finally The conversion into an order is a matter of course.
Private domain traffic construction and operation, social media and SEM marketing are indispensable. The public domain traffic of live broadcast and short video has drawbacks, and there may be a downward turning point. Private domain traffic will make the world of foreign trade more harmonious. We have always thought that we are optimistic about the live broadcast and short video of private domain traffic. As the most effective channel for private domain traffic, short video is a broad road to "Rome". To
Prodrill is a foreign trade enterprise exporting rock drilling tools. The rock drilling tool is a tool, an accessory, a consumable, a finished product appearance, a head design, a distribution of carbides, and carbide shape , drilling process, and steel body and carbide abrasion after rock drilling, the utilization of streaming and short video can develop private domain traffic, live video on the platform, the effect is good, the website or platform video will draw the customers' attention.
For example, Facebook is very suitable for such content. For the rock drilling tools industry, customers are very concerned about the work efficiency and output , penetration rate, drilling efficiency, depth of drilling, and straightness of the hole. The network operators will pose the convincing videos of the company's product and performance on various online platforms and company websites, allowing overseas buyers to clearly see the sophisticated equipment, ingenious production, and rock drilling performance.
Indeed, Facebook advertising is also an accelerator for the source of enquiries. We have selected the high-quality posts with the highest interaction rate for the promotion of rock drilling tools, using the world's most advanced and powerful, super-heavy rock drilling tool GT60 extension rod for the DPI1500 drill rig. Launched Facebook ads and adjusted it many times. From the original large-scale deployment to later narrowing of industries, hobbies and groups of people, customers became more and more accurate, and the conversion rate became higher and higher. Successfully developed mining industries in Indonesia, Ghana, and Zambia etc. customers.
Because Facebook can communicate with customers in time, and can also enter the homepage of friends, speed up the process of identifying and identifying customers, and significantly improve work efficiency. Under the guidance of the Socialarks social marketing expert team, we chose Facebook as the main interactive touch point. Refined operation.
What's rare is that the online Melarks mini program developed by Socialarks pioneered the placement of Facebook Messenger on corporate websites, turning active traffic and online visitors into social clues in seconds. You don't need to overturn the wall, you can directly traffic visitors on the platform." "Private domain", the conversion rate of customers who come to the door is much higher than that of the B2B platform of public domain traffic.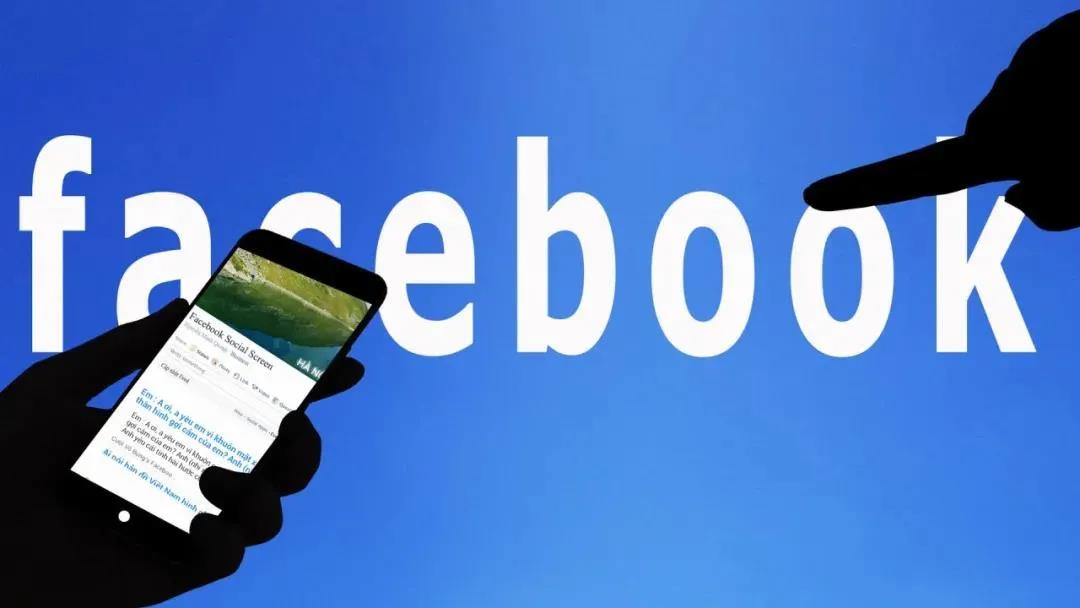 In the actual overseas marketing process, in addition to Facebook foreign trade companies, there are many contacts with overseas customers, such as independent stations that focus on customer acquisition, Google, Instagram, linkedin, or WhatsApp, Messenger, and WhatsApp that focus on communication. busines,, mail, WeChat, etc. On these touchpoints, companies need to do a good job of refined operations and convey consistent and valuable information to customers in order to quickly build trust and convert more orders.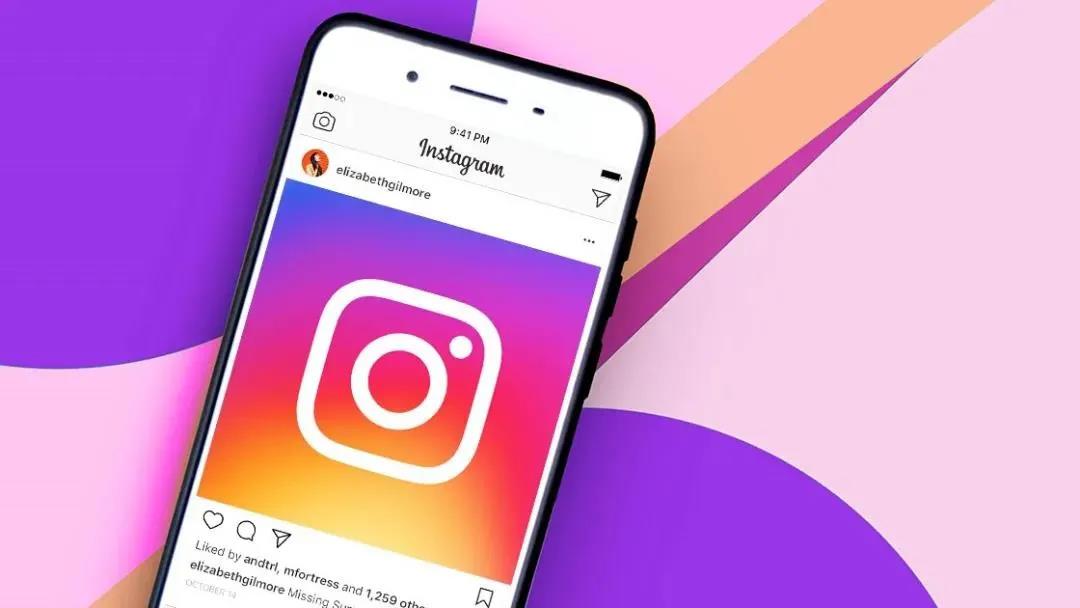 Private domain traffic construction and operation, high-quality original content is indispensable. Therefore, platforms, systems, programs, and software are all tools and technical support. High-quality original content must be completed by the main body of the enterprise. No one understands the market, understands products, understands technology, and understands customers better than you. The high-quality original content of the website conforms to the GOOGLE algorithm , To increase the weight and ranking of the website, how can the original content of the extension website be completed? My original writing of the official account for more than 3 years proves that the original mechanism of the WeChat official account platform is the most successful for the Chinese, and the original content of the foreign trade platform can also be used The hyperlink method can be opened across the entire network. In the foreign trade industry, there is not much knowledge and even less practice. Originality is fine, but it is too difficult to insist on originality.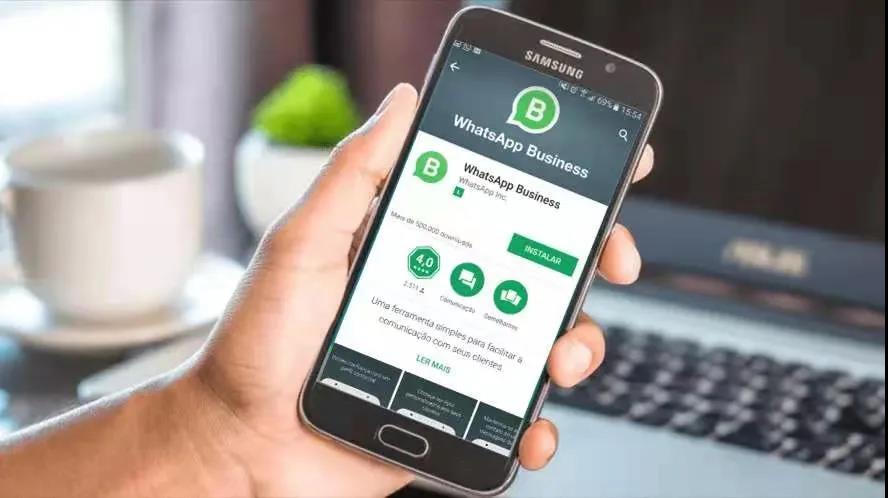 Internet marketing logic and common sense are indispensable for the construction and operation of private domain traffic. Foreign trade people learn to find their real needs in online marketing and return to common sense. For customers, let customers see you when there is no need, find you when there is demand, automate the system to improve customer company information, automate label customer behavior, automate marketing, free your hands, let marketing have content and be smart , Alive and valuable.
Pleasant users more and the platform less. Some platforms are "go their own way, leaving others nowhere to go." Every human being, to live, must have a way of survival, provided that it must live with dignity.
Every company should have such a moral bottom line, and the foreign trade industry is the same. Foreign trade people can behave, behave well, and can help you count money and burn money, but you can\'t sell yourself! Sell a living for survival! The cornerstone of the survival and life of foreign trade enterprises: it is the customer.
As a platform, the customer who moves the customer is the platform raising a rock and hitting itself in the foot, right?
The second half of Internet marketing is never done through a third-party platform. It must start to accumulate. The accumulation of online brand data and the ability to operate private domain traffic determine the growth ability of foreign trade business. This is also the life of the dumb bird. Exploring the smart earth, dedicated to Chinese foreign traders, the greatest marketing digital product, and strong creative logical thinking.
Without thinking, without cognition, the Internet is a disaster for foreign traders. Because the foreign trade Internet platform has a routine: it may burn your money first, and it may grab your customers.
Therefore, foreign trade companies must establish their own company brand and their own marketing positions. In difficult times, the strength of survival and the driving force for development are preserved, so that the colorful flags will not flutter and the red flags will not fall. After all, the company\'s bones and muscles are stronger after the storm. Continuously building a high-quality marketing matrix, normalizing event marketing, planning and strategies for a high-quality content marketing system, achieving higher quality customer acquisition, efficient conversion, and rapid digital transformation of marketing are the top priorities of foreign trade companies in 2021 .
I am very pleased that in the past year Socialarks artificial intelligence and big data are hard-core digital marketing not only brought us strong breakthroughs in export performance, but also gave us the power of in-depth marketing thinking for foreign traders, and more high-quality originals. The inspiration of content and the experience of content-driven marketing technology make the lighthouse in the hearts of our 2021 foreign trade pioneers brighter, clearer and more landing.
At 11:22 pm on December 23rd, Amy, COO of Socialarks, sent a WeChat message saying that the plane had just landed. When she stepped off the plane holding the 2020 China AI Golden Goose Five Grand Prize, I wrote affectionate in the circle of friends The words are used as the most ceremonial tribute to the Socialarks.
Over the past year, I have used the Socialarks and artificial intelligence marketing cloud system to experience the splendid solutions of the whole process of foreign trade transactions. Experience the unique foreign trade active marketing application scenario, let you have the pleasure of acquiring customers, let you have original inspiration, let you have a sense of movement, so that your busy work for a year is no longer in vain, and your traffic for a year No more tears, your territory will no longer be invaded by wolves, your data will no longer be consumed or trafficked, giving you a real sense of initiative, sense of accomplishment and gain for foreign traders. . .
Obviously, an era of barbaric growth has passed and will not come back. In the future, the opportunity may be greater, but it is no longer enough to rely solely on shaking hands and harvesting traffic. It must be like a "bull", not afraid of hardship, and steadfast. Moving forward is also a return to the original intention. Talent "bull" to change the universe
My heart is a vast star, and I have found its stage in your world, my heart is the endless sea, and you have found its beacon in your waterway, my heart is a Socialarks in the wilderness, in your eyes Found its sky in it.
The future is bright. Standing in 2020, looking forward to 2021, the stars and seas of foreign trade people\'s journey, the Socialarks is digging the smart earth for you.
No winter will not pass, and no spring will not come. The Year of the Ox is approaching, we foreign trade people will surely turn things around!