Why Choose Us
Hot product
Contact us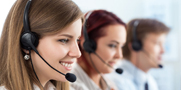 Email: [email protected]
Tel:0086-13911107654
Addr: Room 805 C1 Wanda Plaza, No.5 Jinzhong Road, Huli District, Xiamen, China

superior quality
02 Sep 2016
superior quality alloy steel which is made by Timken in U.S. Besides, all our DTH bits are using the brand "Element Six" T.C carbide which provides (the T.C buttons) for Boart Longyear. In addition art manufacturing technology makes our DTH bits with higher and more reliable quality
We have advanced production equipment & talented researchers & technicians & rich experiences in R & D and production.
We using the best quality raw materials.
We adopting advanced production technology & strict testing procedure.
We passed ISO9001 quality management system certification.
We accept OEM manufacturing and produce on your design.